Monogram 124 Predicta Thunderbird Vintage Model Car Kit PC95-149, Complete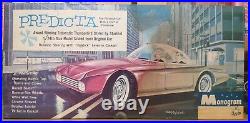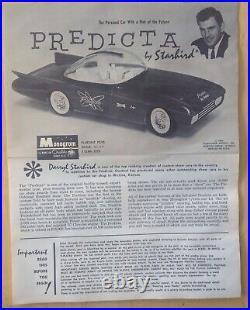 Monogram 1:24 Predicta Thunderbird Kit No. Based on the 1957 Thunderbird, the full size Predicta was designed by Darryl Starbird and built in his Kustom Car Shop, Wichita KS. The model is a faithful copy of the original car.
As Customizing Consultant for Monogram, many features of Starbird award-winning custom cars are incorporated in Monogram models. This vintage model car kit was produced in 1964.