Bobbitt Laboratories Vintage Anatomical Torso Model- Missing Parts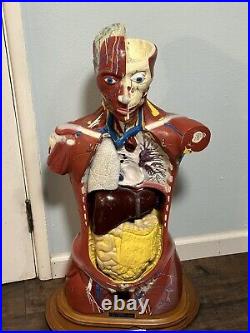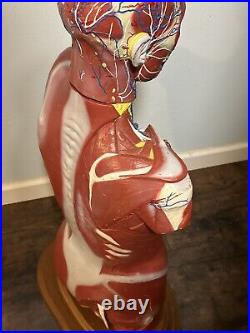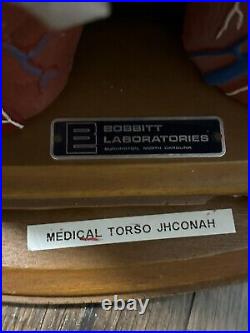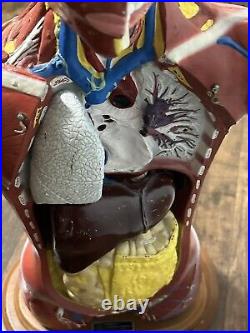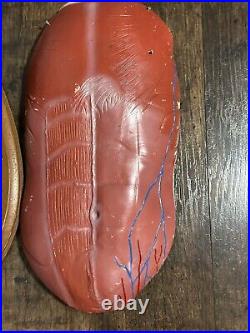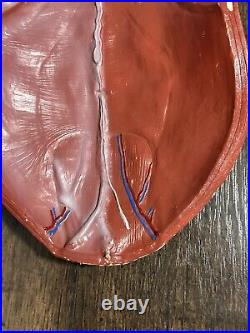 This vintage anatomical torso model from Bobbitt Laboratories is a rare and unique piece for collectors and medical professionals alike. While it may be missing some parts, it still retains its historical and educational value. The brand, Bobbitt Laboratories, is known for producing high-quality anatomical models, making this a valuable addition to any collection. Missing many parts and the cover does not fit. There is also a chip in the wood.
Needs some work, but still a very cool piece. No reruns please review and ask any questions.