Authentic Hungarian FEG Model FP 9mm ESSENTIAL Repair Parts Kit-BEAUTIFUL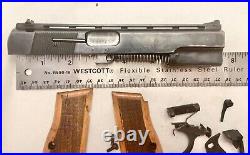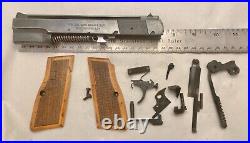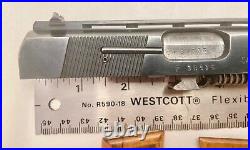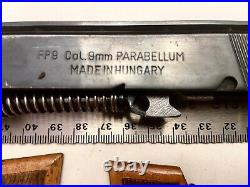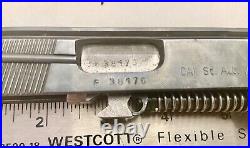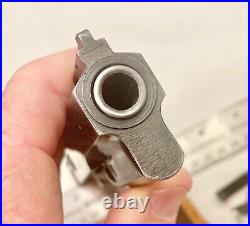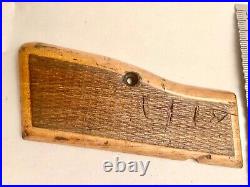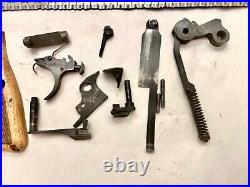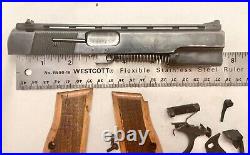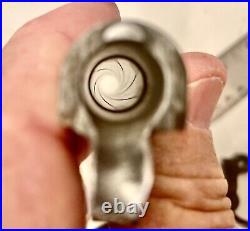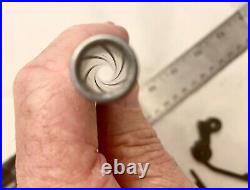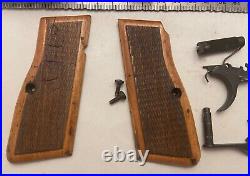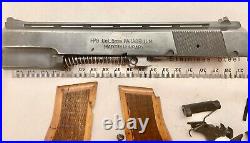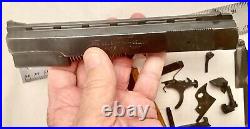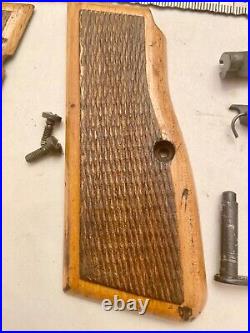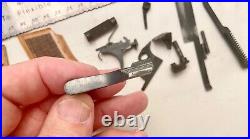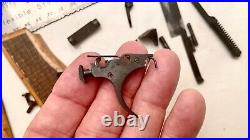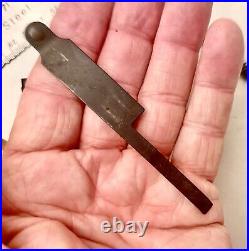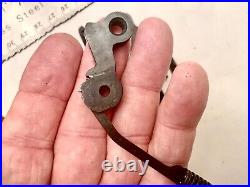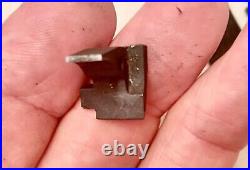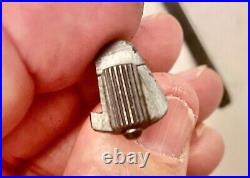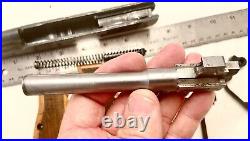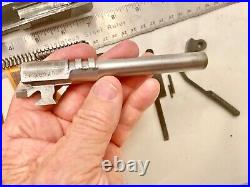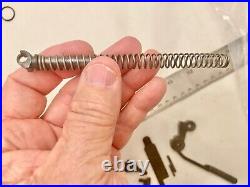 Here is a RARE GEM: These are VERY HARD to find OEM HUNGARIAN PISTOL PARTS, from a Pistol parted under court order. What you see is what you will receive>>If you don't see any certain part in my 24 pictures, then I do not have that part. Not a complete set, OK?
Considered one of the finest clones of the veritable BROWNING Hi-Power, this example was lightly used. Barrel rifling appears 95% as-new. Sadly, Bubba felt the need to cut his initials into the right grip, which also appears to have a slight crack. The distinction with this FP9 is that it has the raised, ventilated rib on the top of the slide! The bore appears as new because the Owner used non-corrosive ammo and only fired it occasionallythrough it over all those years!
Look at all those beautiful parts, ready to restore/repair your FEG P9R, whenever needed! Most of the hard-to-find parts in one package.
For sale only in the USA due to stringent export laws.